Facilities
Services
Sales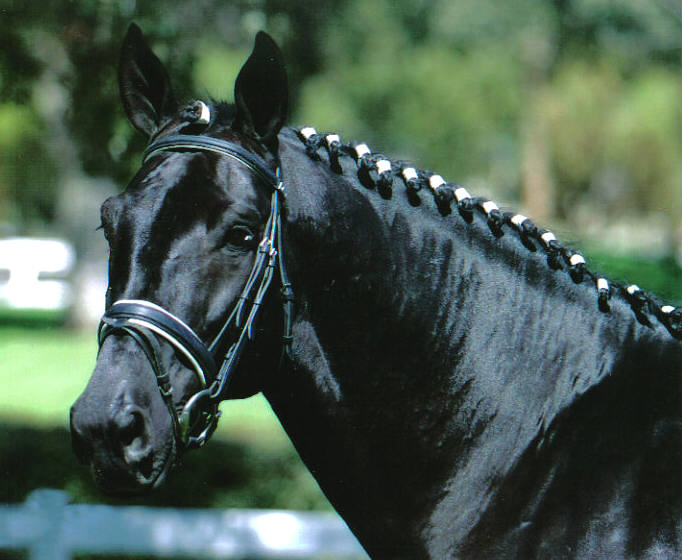 Standing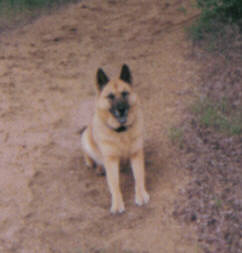 Dakota, greeter (and homeland security)

Rolling Ridge Stables is a private boarding and training facility with 148 rolling acres of open pastures, woods, and trails along an all-weather creek located just east of Austin, Texas. The property is entirely perimeter-fenced, with a coded electric-gated entry. The owner and main employees live on site. Rolling Ridge is dedicated to Combined Training, encompassing three distinct disciplines: dressage, show jumping, and cross country.

---

Owner, Jennifer Riggs
and Blade
Jennifer opened Rolling Ridge in 1996. She has over 20 years of riding experience, including 10 years at Hobby Horse Stables in Austin and a year spent at Grover Vandevender's in Charlottesville, Virginia (Foxfield Farm, a hunt-oriented barn, now the home to a steeplechase course and the Foxfield Races). She is a life member of USDF and USEF, an active member of CTDS (central Texas GMO) and now focuses on dressage. Jennifer trained with Meg Flemming and currently trains regularly with all of the Rolling Ridge trainers (see our services page) and with clinicians such as John Zopatti, Mary Wanless, and Trip Harting.

Despite a demanding career as co-founder of the Austin law firm of Riggs & Aleshire, specializing in administrative law, Jennifer is personally involved in all aspects of Rolling Ridge Stables' day-to-day operations.

Jennifer currently owns four horses: Leo, Blade, LaPaloma and Rebuse and has competed successfully in small horse trials, combined tests, and dressage. She welcomes the exciting new opportunity to ride and show Caliente this year!