Home
Services
Sales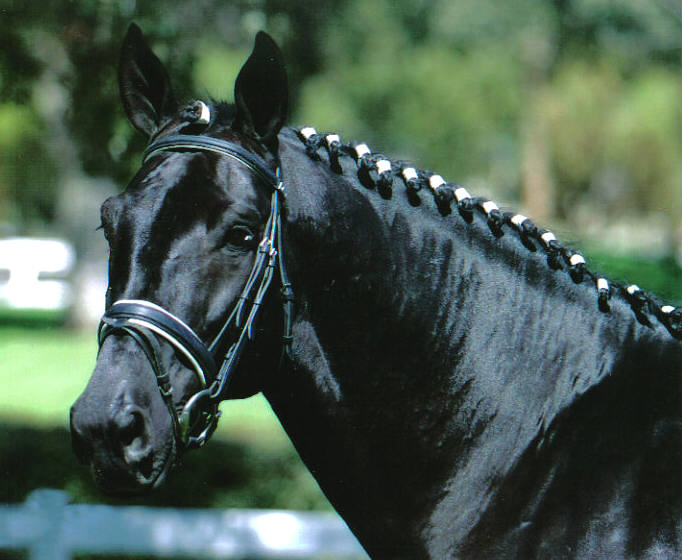 Standing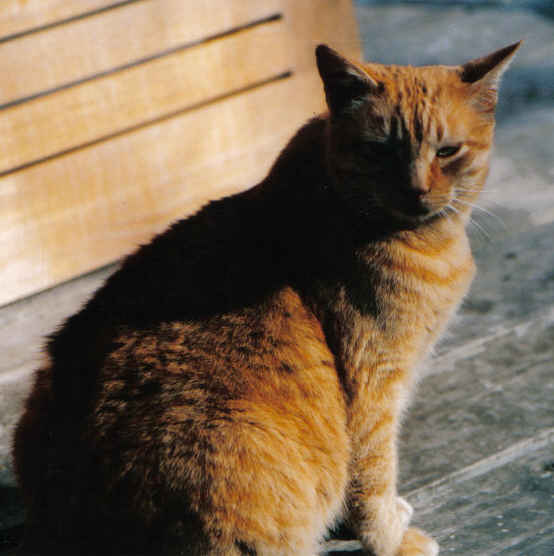 T.J.
BARN
Steel, with insulated metal roof 20 stalls, all with fans and stall mats. Warm water indoor wash rack, second wash rack outdoors. Lounge with refrigerator microwave, sink and VCR. Three tack rooms.
ARENAS
Jumping arena, sand on solid base, 110' x 260' (will accommodate 20x60m dressage arena for show preparation), with lights.

Indoor arena inside barn, 20x30m, with industrial ceiling fans (for truly hot weather or wet weather when other arenas are closed).

Dedicated dressage arena, 20x40m, with lights.
Jennifer riding Caliente
TRAILS
Improved, groomed galloping/riding trails, with small hills for conditioning, within perimeter-fenced core 18 acres

130 acres, outside core barn area but also perimeter-fenced, of trails through pastures, woods, and along tree-lined all weather creek

Limited number of cross-country jumps for training, GAG-Novice, some Training: ditch, drops, tires, railroad ties, etc., water jump under construction.
Leo, Jennifer's Hanoverian gelding
PADDOCKS AND TURN-OUT
Barn horses are turned out daily, except in extreme weather conditions. All paddocks are fenced with wide mesh electric tape with capped t-posts; those without trees have steel pipe shelters. A limited number of smaller (50' x 100') 5' pipe-fence pens with shelters are also available on a special-needs basis. We rotate and manage turn-out paddocks and pastures to maintain forage and the long-term health of the land.
PASTURE BOARD
Pasture board is 24-hour turn-out in large pastures with a group shelter and individual feeding stalls. Each pasture group has a central paddock with the shelter, water, round bale, and salt block, and a pair of connected larger pastures for rotation.